The U.S. is top of the class if you are talking about the world's largest wine market. And it's not just a passing fancy. For the past nineteen years in a row, solid volume growth has been the norm. There's no indication of a slowdown.
In a recent press statement, Jon Fredrikson of Gomberg, Fredrikson & Associates stated, "Wine shipments bound for the U.S. market climbed by nearly 50% since 2001, and it is likely that American consumption will continue to expand over the next decade as wine continues to gain traction among American adult consumers."
What's behind the wave of increasing numbers of wine drinkers in our country? Fredrikson attributes it to, among other factors, "favorable demographics, a bigger consumer base, and a rising number of distribution points."
He mentioned establishments like Starbucks who now serve wine in some areas; and online gifts clubs (like your favorite Wine of the Month Club from Clubs of America) who take all the legwork out of giving wine as gifts, appropriate for so many occasions.
WINE SALES HIT RECORD HIGH IN THE UNITED STATES IN 2012!
It was a stellar year, as sales of both foreign and domestic wines shot up a solid 2 percent when compared to sales in 2011. In actual numbers, sales reached over 360 million cases — which translates to a cool $34.6 billion estimated retail value.
WHERE DOES ALL THAT WINE COME FROM?
Nearly 60 percent of all wines purchased in the U.S. come from the state of California. Those wine sales generate nearly $22 billion in proceeds.
WHAT ARE THE FAVORITES?
A study of wine-by-the-glass sales for the first three quarters of 2013 found a shift in choices. We are spending a little more for a heightened wine experience. Analysis of 30 million guest checks for the first 10 months of 2013 found we were paying an average $5.50 a glass at family restaurants, and $14 a glass at hotel bars. Used to be merlot was the most requested wine, but pinot noir has now taken the lead. Chardonnay remains the overall white wine for diners, while cabernet sauvignon dominates the reds.
VICTOR VINEYARDS — OLD VINE ZINFANDEL (Vintage 2011, Red)
Country: U.S.A.
Region: California's Lodi Wine Country
Grapes: Zinfandel & Petite Sirah
Lodi Wine Country is nestled between San Francisco Bay and the Sierra Nevada foothills. Here Mother Nature provides the perfect grape environment. Zinfandel is California's grape, and Lodi Zin is King!
Since the late 1800's, Lodi has produced some of the finest Zin grapes in the state, benefiting from the distinctive bay delta breezes that cool the afternoons and evenings, creating ripe-forward fruit with soft polished tannins. Many of Victor's Zinfandels come from single century-old Zin vineyards. The Lodi Appellation was approved in 1986, and expanded in 2006 to allow for 7 sub-appellations. Robert Lawson purchased 90 acres, calling his vineyard Lawson Vineyard, renaming it after he purchased the historic Victor Fruit Growers Company. In 2011 Victor Vineyards bottled its first vintage for national distribution.
Old Vine Zinfandel is 85% Zinfandel and 15% Petite Sirah, all grown in local vineyards from vines from 35 to 112 years old. The Zin is responsible for intense fruitiness, lush texture and robust structure. With the help of the Petite Sirah, this wine is rich with brooding complexity, supple tannins frame the dark berry and cherry flavors rounded with brambly spice and hints of mocha, black pepper and lightly toasted oak. Enjoy it now, at room temperature, with rich pasta dishes, burgers, BBQ ribs, ripe blue cheese, or chocolate cake.
To Reorder, call 1-800-800-9122 (9 a.m. to 5 p.m., Central Standard time, Monday through Friday)
Item# SN5706 — 2 bottles – $48.36 — 6 bottles – $111.60 — 12 bottles – $190.12
MEMBER DISCOUNTED PRICES FROM YOUR FAVORITE WINE OF THE MONTH CLUB INCLUDE FREE SHIPPING!
Victor Vineyards Old Vine Zinfandel:
ZINFANDEL GRAPES — Although originating in Croatia, it is now synonymous with California. It possesses intense fruitiness, lush texture and robust structure. The berry-like character always shines through.
PETITE SIRAH GRAPES — Perhaps California's most under-rated grape, it has garnered the role of the grape that adds depth and complexity to any blend.
GREENHOUGH — SAUVIGNON BLANC NELSON (Vintage 2012, White)
Country: New Zealand
Region: Greenhough, on the South Island
Grape: Sauvignon Blanc
Nelson is the country's eighth largest wine region, in an area of artists, artisans and very stylish wines. It is here that Andrew Greenhough and Jenny Wheeler moved to embark on a new challenge and a new way of life, purchasing a four hectare property that had been established in 1976 as a small vineyard and winery. It was here that the apprenticeship in viticulture and winemaking began. In the intervening years the property has been expanded to 11 hectares, the original plantings have been redeveloped and the winery modernized. Smaller blocks of 30-year-old Riesling, Pinot Noir and Pinot Blanc vines remain.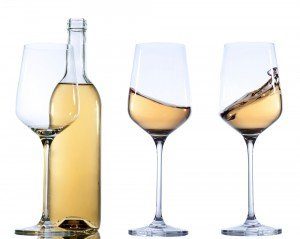 Greenhough has developed stable, long-term relationships with selected land owners, providing them access to varied and valuable sites that allow them to plant and manage vines of other names, ensuring the best in flavor profiles, sugar levels, etc. for their bottled wines. Their 100% Sauvignon Blanc Nelson is one such wine, from grapes grown in both the Greenhough and Morison Vineyards.
Straw yellow with green tints, it is highlighted with rich pineapple and passion fruit with pear, lifted florals and fresh minerality. It is a beautifully balanced dry Sauvignon with medium texture and fruit weight, with enhanced texture and complexity. Enjoy it now, chilled, as an aperitif with oysters on the half shell, canapés, cold soup, grilled shrimps, poached salmon or smoked trout.
To Reorder, call 1-800-800-9122 (9 a.m. to 5 p.m., Central Standard time, Monday through Friday)
Item# SN5707 — 2 bottles – $48.00 — 6 bottles – $110.64 — 12 bottles – $188.56
MEMBER DISCOUNTED PRICES FROM YOUR FAVORITE WINE OF THE MONTH CLUB INCLUDE FREE SHIPPING!
Greenhough Sauvignon Blanc:
SAUVIGNON BLANC — A white with very distinctive dusty character, high in acidity with up-front aromas and flavors. A climate-driven chameleon, these wines may be fruity (melon, fig, passion fruit), or vegetative and grassy. Mostly unoaked, the resulting wines are light to medium bodied and usually dry.
MAR DE LISBOA — VINHO TINTO (Vintage 2011, Red)
Country: Portugal
Region: Lisboa
Grapes: Tinta Roriz, Touriga Nacional, Syrah, Touriga Franca, Castelao
Formerly known as Estremadura, Lisboa is a long, thin region running up the Atlantic coast from the capital, Lisbon. It is the second largest Portuguese wine-producing region. Quinta de Chocapalha, the producers of Mar de Lisboa Vinho Tinto, is a family estate owned by Alice and Paulo Tavares. Their daughter, Sandra, is the winemaker, and one of Portugal's hottest winemaking properties. The vineyards consist of 111 acres, on the sunny hills of Alenquer – an area that has been renowned since the XVI century for excellent vineyards and wines. Since the beginning of the XIX century it was owned by the O'Neils, later donated to Diogo Duff, a Scottish aristocrat, whose family sold it in the 1980's to the Tavares. After extensive vineyard and winery improvements, the family bottled its first vintage in 2000, as the vineyards reached maturation and desired quality.
Their intense violet red wine is a complex recipe of 45% Tinta Roriz, 35% Touriga Nacional, 10% Syrah and 5% each Touriga Franca and Castelao, all Estate grown, from vines between 11 and 21 years old. It is a delightful blend of mostly indigenous varietals. Good concentration on the nose, it has rich perfume with notes of mature black fruit. Very fine on the palate, with soft tannins combined with good acidity and a long aftertaste make it perfect with pasta dishes, veal chops, veal cutlet, rich fish stew and medium cheeses. Enjoy it now, served at room temperature or gently chilled for about 15 minutes.
To Reorder, call 1-800-800-9122 (9 a.m. to 5 p.m., Central Standard time, Monday through Friday)
Item# SN5708 — 2 bottles – $36.44 — 6 bottles – $80.28 — 12 bottles – $136.48
MEMBER DISCOUNTED PRICES FROM YOUR FAVORITE WINE OF THE MONTH CLUB INCLUDE FREE SHIPPING
Mar de Lisboa Vinho Tinto:
TOURIGA NACIONAL — Makes an outstandingly rich wine that is high in tannins with great masses of fruit. Wines containing this grape are notoriously long lived and complex.
TINTA RORIZ — A medium-sized blue-black grape, it's fairly harsh, only good in blends.
TOURIGA FRANCA — This classic Port grape produces fine quality wines, but is less concentrated than Touriga Nacional.
CASTELAO — AKA Periquita, this fruit blends in any situation, providing good backbone.
SYRAH — A red that makes big, rich, tannic wines with lots of fruit. Dates back to 600 BC.
HUNAWIHR — RIESLING MEDAILLE (Vintage 2011, White)
Country: France
Region: Alsace
Grape: Riesling
Located in northeastern France, on the German border, Alsace is separated from the rest of France by the Vosges Mountains. Consequently, Alsatian wines have many German traits. Alsatian soil (known for growing spicy grapes) is best for white wines; consequently, few reds originate from there. This is one of the few areas that names its wines after the grapes used, instead of the region. The Cave Vinicole de Hunawihr is a co-op formed in 1952. It has 120 members with over 500 acres of vineyards, 80% located in Hunawihr where the climate is sunny, hot and dry.
Their Riesling Medaille is 100% Riesling, which makes for a beautiful pale yellow wine with silver tints in the glass. On the nose it is elegant with lime, grapefruit and pear. On the palate it is soft and ample with a nice freshness. It is beautifully balanced with pleasant acidity that further accents the wine's elegance. The finish is long with predominant citrus fruit flavors.
This wine may be enjoyed right now, chilled, and will not benefit from further aging. Enjoy chilled with soups, seafood, roast chicken, veal roast, fish in cream sauce or Veal Filet Mignon in cream sauce. It is a wonderful aperitif, as well.
To Reorder, call 1-800-800-9122 (9 a.m. to 5 p.m., Central Standard time, Monday through Friday)
Item# SN5709 — 2 bottles – $47.68 — 6 bottles – $109.80 — 12 bottles – $187.12
MEMBER DISCOUNTED PRICES FROM YOUR FAVORITE WINE OF THE MONTH CLUB INCLUDE FREE SHIPPING!
Hunawihr Riesling Medaille:
RIESLING GRAPES — A classic German variety, it can, if properly handled, produce a wine of such tremendous fruit-acidity ratio that it is in a different class altogether. It is light in body and low in alcohol, yet has intense flavor. Aged, the finest Rieslings develop a zesty, vivid bouquet. This grape is one of the most scintillating producers of intensely sweet wines. This offering from Hunawihr is one of the freshest examples of an elegantly fruity riesling wine.