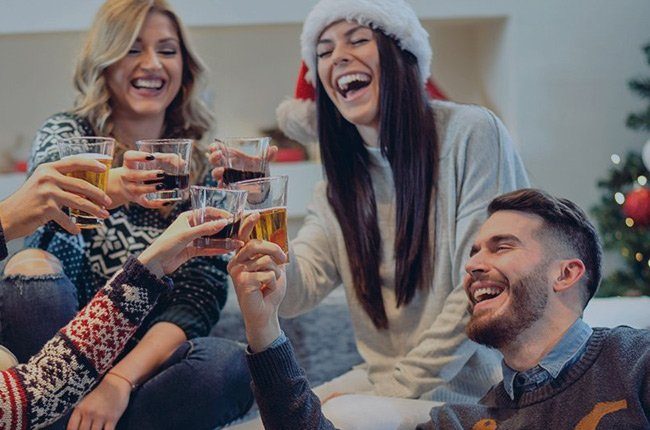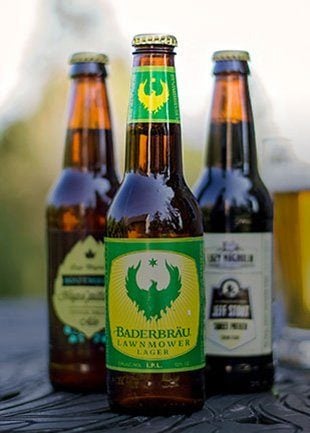 Beer of the Month Club
The Original Club • Since 1994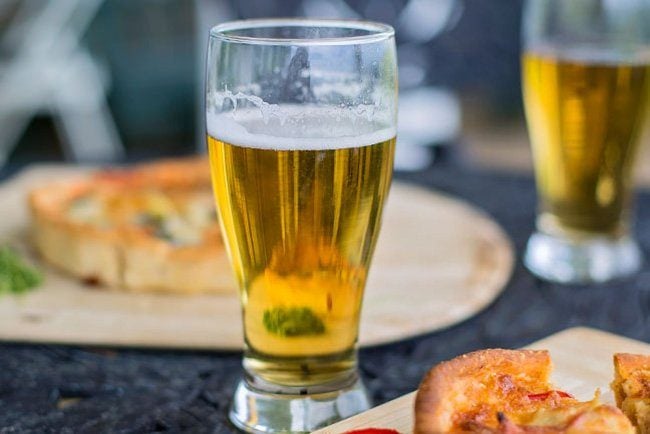 "I love this gift. Great selection — I couldn't have picked better beers myself."
- Craig S.
Skip to content
What's Included?
Treat yourself or someone special to great taste month after month by joining our Craft Beer of the Month Club. We offer the best beer club in America to our customers by hand-selecting microbrewed beer from across the nation. Each beer club monthly shipment contains a 12-pack with 4 different types of rare, craft beer in 12 oz. bottles— fresh from two different small American craft breweries.
Skip to content
About our Beer of the Month Club
For more than 24 years we have been delivering great tasting, high-quality microbrewed craft beer to our Beer of the Month Club members from breweries across America. Our Beer of the Month Club has delivered millions of packages to happy customers over the many years we have been in business. You also don't have to worry if the quality isn't what you expected; all of our packages are backed with a 100% satisfaction guarantee. We only ship the best of the best beer here!
Each month we feature fresh and unique craft beer from two or three breweries that are focused on the highest quality of beer. Our Beer of the Month Club members receive monthly beer shipments delivered straight to their door. Each month, the recipient will receive 12 bottles of rare craft beer with 4 different varieties in each shipment. Each month we send out a variety of craft beer styles including Ales, IPAs, Stouts, Porters, Lagers, Bocks, and more! Our Beer of the Month Club also doesn't skimp on size so we're sending you 12 full-sized 12-ounce bottles that will treat you or someone special to great tasting beer all month long.
Not only are you receiving the best beer but you will also receive a FREE Beer Expeditions monthly newsletter subscription where we'll give you great information on the fresh beer you received this month for your Beer of the Month Club subscription as well information on the featured breweries. Also, don't forget to read up on our tips and tricks to enjoy your beer. This is all offered to you with FREE shipping each month for our Beer of the Month Club as well as any other monthly club we offer.
We offer our Beer of the Month Club members the chance to customize the length of their fresh beer monthly shipments as well. We offer two-month subscriptions, while also offering three, four, six, and twelve-month beer subscriptions. We offer you the ability to get beer shipments monthly, every other month, or every three months. Adding to our user-friendly customization, we allow payments to be made monthly or in full if you wish.
All of our featured microbrews for our Beer of the Month Club are traditionally brewed from only all natural ingredients: barley, hops, yeast and water. Absolutely NO chemicals, corn, rice or preservatives are used in these beers. Only the best beer is hand-selected for our members of the Beer Club!
Don't forget to check out our Beer Club Blog for updated content related to the best beer club in America!
FAQs
What will I receive each month?
Each month you receive a 12-pack of four (4) different types of fresh microbrewed beer in 12-ounce bottles. You will also receive our club newsletter "Beer Expeditions." You will receive your shipment by the 3rd or 4th week of each month.
What are some examples of the beer I may receive?
All beer is brewed fresh for our members by small American microbreweries in the U.S. Past selections include: Great Divide's Denver Pale Ale, Local Color's Smooth Talker Pilsner, Butte Creek's Winter Ale, Snake River's Lager, Pony Express' 75th Street Brown Ale, Rock Creek's Devil's elbow India Pale Ale, Coast Range's California Blonde Ale, Rockies' Amber Ale, and many more.
How is the beer packaged?
To prevent breakage we package the beer in special packaging to ensure safe, fresh deliveries.
All Beer of the Month Club FAQs
Only

$

42.95 Per Month with Free Shipping!
Join or Give this Club
Save $50
Save $50 when paying in full for 12 Month Subscription
Select Payment Cycle
Like getting things done all at once? We've got you covered. Like to just spread it out? You can do that too.
How Often Should We Ship?
This is a fun way to surprise a friend, don't tell them the frequency, set it to bi-monthly and they will get a box of awesome when they aren't even expecting it.
When Should We Start?
Doesn't have to be this month, maybe you're one of those super thoughtful types that planned ahead. You can start the cycle anytime!
Free Shipping.
Every Gift.
Always.
Why Choose Us?
Learn More
Customizable Subscriptions
Pay as you go, or share the fun for a year and save up to $50.
We work with the BEST!
Chosen with care by our team of taste testers & specialists.
Shipping Included
Always free shipping. Every month. Every club
Happiness Guaranteed.
We make it easy and put you first 100% of the time.