You might be familiar with Budweiser and Guinness, the popular beer brands of the USA and Ireland, respectively. What about the countries of India, Egypt, or Australia? Did you know a popular beer brand in the UK is "Bass"? Or that the beer brand most associated with China is known as "Boxing Cat"?
Craft beers have increased in popularity over the years because of the trend for "local" beer. However, foreign, imported beers are gaining ground. Their unique flavors, like chocolate or coffee, say a lot about the country they represent. After trying a couple, you'll feel like a world traveller, all without leaving your armchair.
Take a look at our Beer Map of the World. See if you can spot a few you've tried or some you'd like to try. If that's not enough, get a membership to our beer of the month club.
Click to Enlarge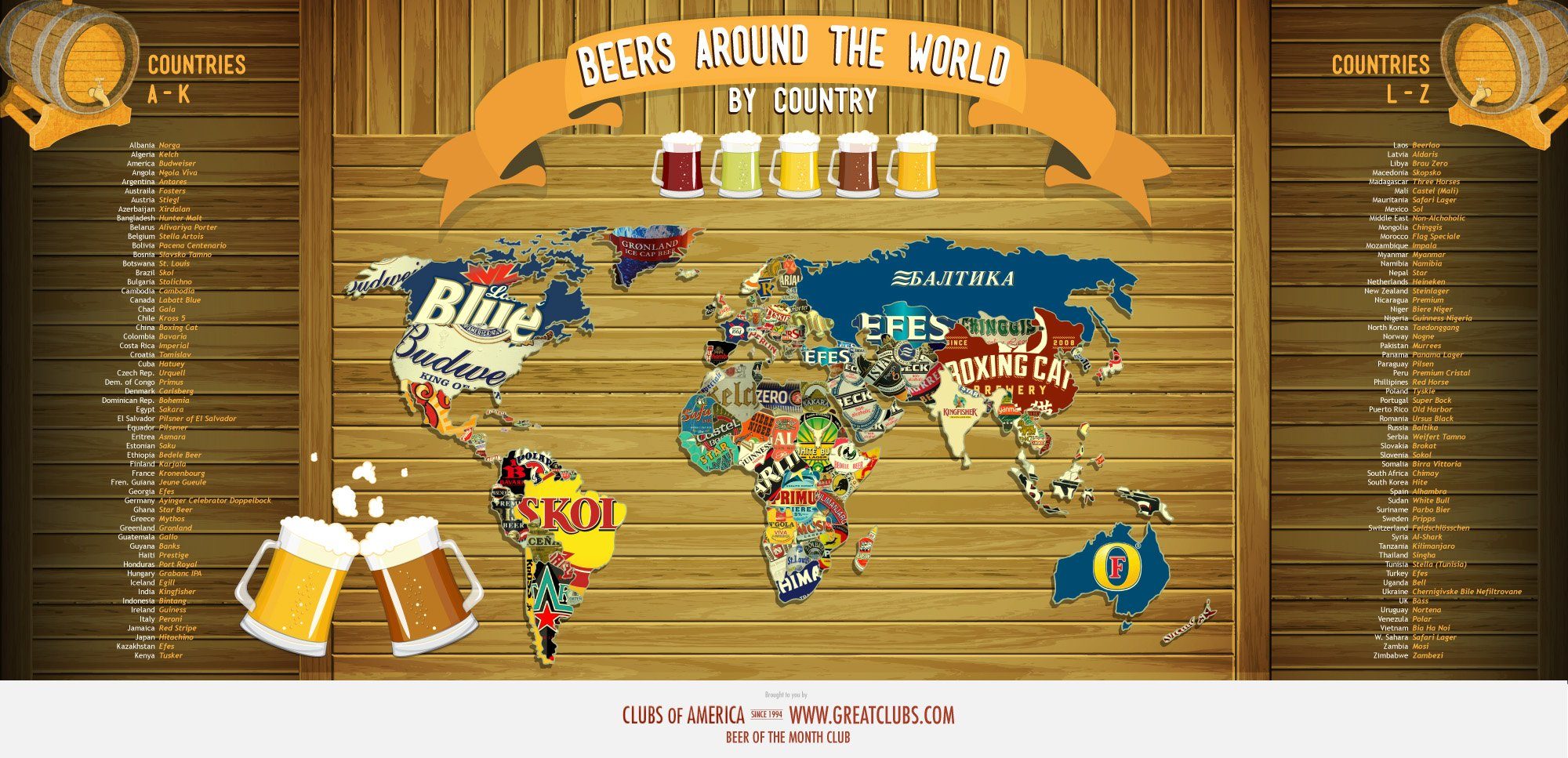 Share