Top 5 Craft Beer Gifts for the Adventurous Beer Drinker
Craft beer has become a popular trend among beer drinkers in recent years, with a demand for unique, flavorful beers growing every day. It's not uncommon to have an adventurous beer drinker in your life, and finding that perfect gift for them can be quite a challenge. Here are the top 5 craft beer gifts for the adventurous beer drinker.
Craft Beer Subscription Box
One of the best gifts for any beer lover is a monthly subscription box that delivers craft beers straight to their door. Clubs of America's Beer of the Month Club sends a 12 pack each month. Each 12 pack contains 4 different types of fresh brewed craft beer from 2 different small American craft breweries. It's a great way to explore new beers and breweries every month.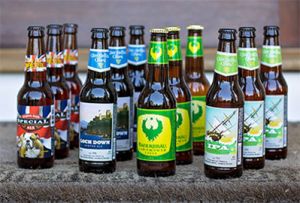 Beer Flight Set
A beer flight set is a great way for the adventurous beer drinker to sample different types of beers. These sets typically include several small glasses and a wooden board to hold them. The glasses are designed to hold just enough beer for a few sips. This makes it easy to try multiple beers without getting too tipsy. You can find beer flight sets online or at your local home goods store.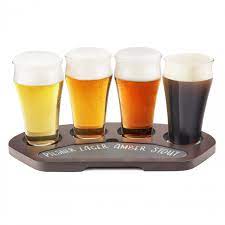 Beer Tasting Journal
A beer tasting journal is a great gift for the adventurous beer drinker who wants to keep track of the beers they've tried and their tasting notes. These journals typically include pages for recording the beer name, brewery, style, and tasting notes. Some even include space for attaching the bottle label or a picture of the beer. A beer tasting journal is a great way for the adventurous beer drinker to keep track of their favorite beers.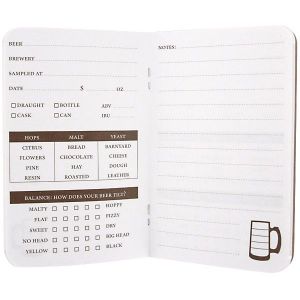 Brewery Tour
For the adventurous beer drinker who loves to explore new breweries, a brewery tour is the perfect gift. Many breweries offer tours of their facilities, where visitors can learn about the brewing process and sample different beers. Some breweries even offer VIP tours that include tastings of special and limited-edition beers. A brewery tour is a great way for the adventurous beer drinker to experience the local beer scene and learn more about the craft beer industry.
Beer Around the States Map
A beer around the states map is a map that highlights the different beer styles and breweries across various states in the US. The map typically features a variety of different beer styles, like IPAs, stouts, and lagers. These maps also show the locations of breweries that produce these beers. Some maps may also include additional information, like tasting notes, brewery descriptions, and recommended beer trails or road trips. If the beer enthusiast in your life is anything like my father-in-law, they probably plan their travels based on the location of different breweries that they have yet to try, making this the perfect give for them.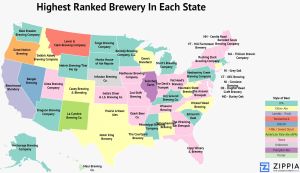 These top 5 craft beer gifts are perfect for the adventurous beer drinker in your life. From monthly subscription boxes to beer around the states maps and brewery tours, there are plenty of ways to explore the world of craft beer and discover new and exciting brews.