Keep Dads Smiling all Summer with these Unique Beers
With summer just around the corner, it's time to think about back-yard barbecues, baseball games, late-night movie marathons and Father's Day. A few of dad's favorite brews in the fridge will be a highlight, the perfect complement to his preferred pastimes. Here are a few dad-approved favorites:
Sunshine Wheat by New Belgium Brewery
Located in Fort Collins, Colorado, New Belgium Brewery is now the third largest craft brewery in the United States. Their American style wheat ale is a maltier, more robust version of a typical American Lager, with notes of citrus and the scent of fresh bread. This refreshing, summer beer is best served icy-cold on a hot day. Sunshine Wheat is perfect for relaxing in a lawn chair or accompanying a round of golf.
Rogue Chocolate Stout
This heavy-duty, malty beer can stand up to the most rugged food pairings. Dark and aromatic, the imported Dutch chocolate used to brew this stout really stands out, from the first pour to the very last sip. Hints of oat and coffee are barely detectable, but round out the intense chocolate flavor. Drink this beer at room temperature, late at night, paired with a spaghetti western and some smoked cheese.
Shed Mountain Ale
Once brewed by the famous Shed Mountain Brewery and Restaurant, this beer is now made by Otter Creek in Middlebury, Vt. With a higher than average alcohol content at 7.5 percent, this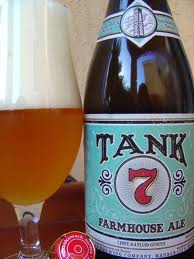 beer goes down surprisingly smooth. It is hoppy, but not overly so; sweet, but not heavy. This is a perfect grill accompaniment, and a burger makes it taste even better.
Firestone Walker Union Jack IPA
This incredibly hoppy IPA, brewed at Firestone Walker Brewing Company in California, is brewed with more than nine different hop varieties for a complex flavor that is beyond compare. A true hop-lover's dream, with a sweet caramel finish, this beer boasts a high alcohol content and a hefty price tag. It is the perfect beer for wedding crashing, or even a bachelor party.
Boulevard Tank 7 Farmhouse Ale
This spicy brew, sporting just a tinge of citrus, is a favorite of dads everywhere. Best enjoyed cold, the complex flavor is reminiscent of the days when barrels of farmhouse brews lined every basement, but with a more sophisticated flare. Crisp, dry and aromatic, this beer is light in color, with surprising notes of lemon, coriander and freshly mowed grass. Speaking of grass, the Boulevard Tank 7 is the perfect finish to an afternoon of lawn mowing.
These beers have the power to turn any grumpy, worn out father into a smiling family man, and are the perfect gift for every beer-loving man in your life. Not sure which one to get? The Beer of the Month Club offers a wide variety.