When it comes to the great natural wonders of the world, beer and women surely top the list — we absolutely-positively adore women that drink beer. Lucky for us, this perfect combination exists across the globe, in all shades. That said, the list below combines our passions for beer and beauty and highlights a list of international beer babes.
Germany
When it comes to a list of international beers and the beauties that drink them, it is no secret that Germany will top the list. Brewed in Munich by the Spaten Brewery, Spaten beer has been a German favorite since 1397.
IMG SOURCE:
http://media.photobucket.com/image/hot%20chicks%20with%20beer/Irie_Jedi/hot_beer_girls.jpg
2. Ireland
Home of the world's most famous stout, The Emerald Isle is proud to provide us with beautiful fair skinned lass' and the dark complected Guinness Dry Stout. Born in Dublin, Ireland in the late 1700s there is truly nothing like a properly poured Guinness.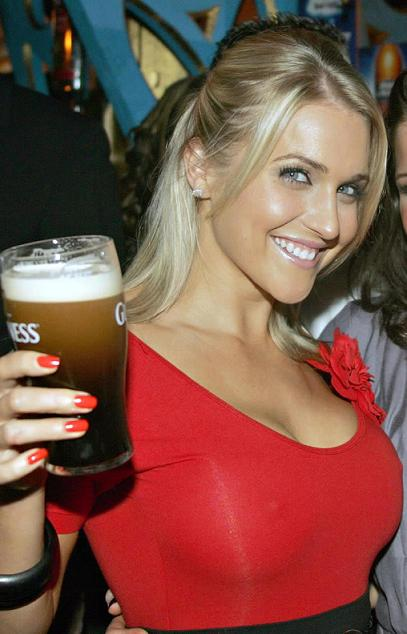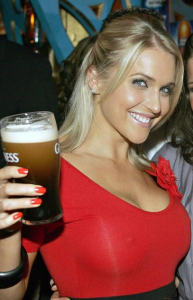 IMG SOURCE:
http://cdn.nextround.net/wp-content/uploads/2009/06/hotchick_beer32.jpg
3. United States
Although the United States is one of the newer countries in the world, its domestic beers run deep within the culture. Between the hundreds of microbreweries brewing handcrafted beer, and the Coors Brewing Company in Golden, CO and Anheuser-Busch in St Louis, MO (Budweiser), major sporting events and college parties are almost exclusively fueled by this great American pastime.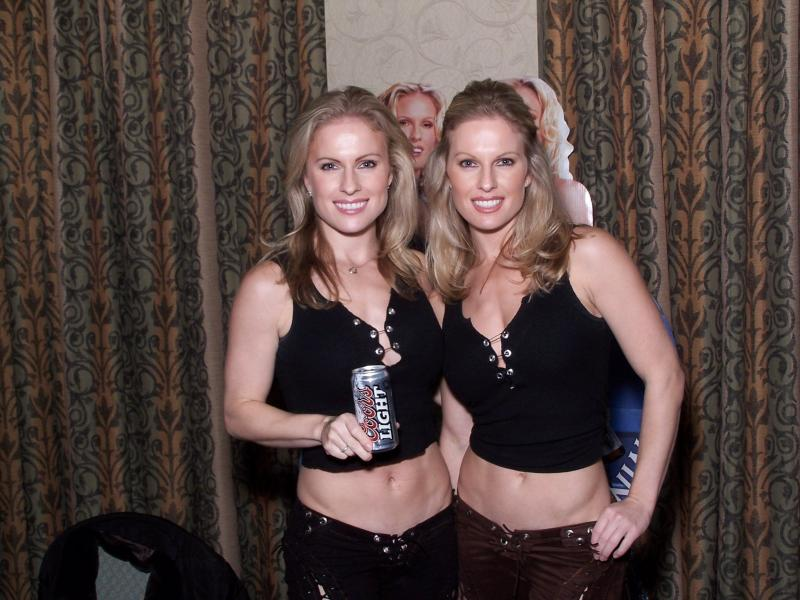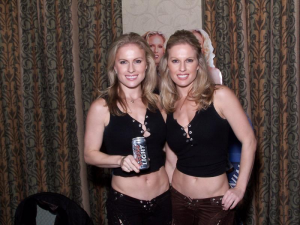 IMG SOURCE:
http://ic2.pbase.com/u35/castledude/large/23370694.DianeElaineTheCoorsLightTwins.jpg
4. Australia
When you think of Australia, it's easy to envision sandy beaches, crystal clear waters and beautiful skinny blondes-a-plenty. Fortunately, when it comes to Australian beers, the imagery is not much different — between Fosters and the Skinny Blonde Lager, their is no shortage of jaw-dropping smoothness.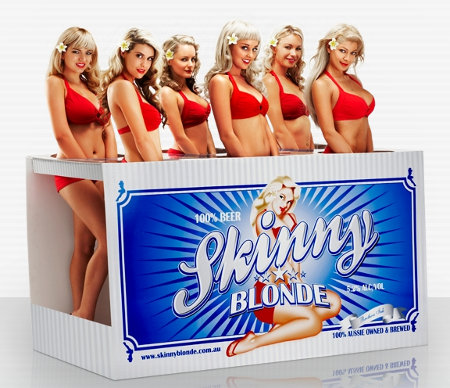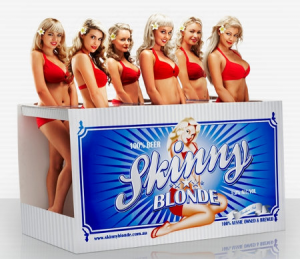 IMG SOURCE:
http://www.geekologie.com/2009/06/12/sexy%20beer.jpg
5. Caribbean
The Caribbean Islands are certainly an exotic destination where you'll find pure relaxation and island inspired spirits. Brewed by the Carib Brewing Company of Trinidad and Tobago, Carib beer is a premium lager that will sooth the senses and bring out the beauty in all that you see.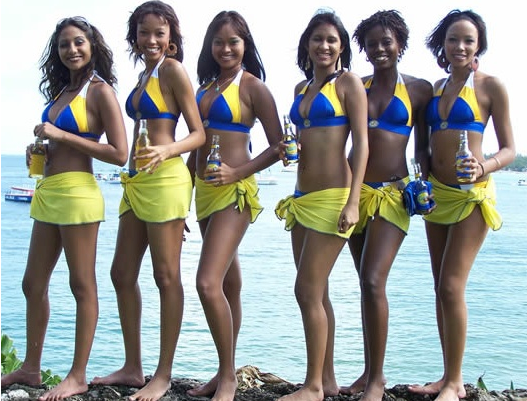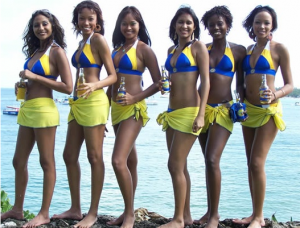 IMG SOURCE:
http://community.dreamcricket.com/community/blogs/page3/CaribGirls3.jpg
6. Spain
While most people think of red sand and traditional sangria in association with Spain, it's hard to ignore their elegant women and supreme cerveza. Brewed by the Grupo Mahou-San Miguel in Madrid since 1890, Mahou and Cinco Estrellas are both local favorites and the drink of choice for many post-siesta Spanish nights.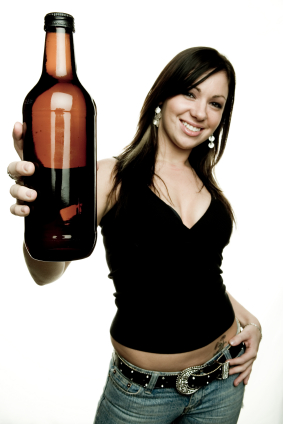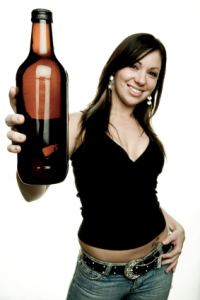 IMG SOURCE:
http://www.womendrinkingbeer.com/BEER-images/ORIG/havanaglam/havanaglam-4ae8cc3e6086a-woman-drinking-beer.jpg
7. Japan
Entering the list as our first Asian variety, Sapparo is a Japanese lager that is easily the country's most notable brew. Even though the beer is now made in both Japan and Canada, the first Sapparo was brewed in Tokyo and has been the preferred beer of Japanese women in white bikinis since 1876.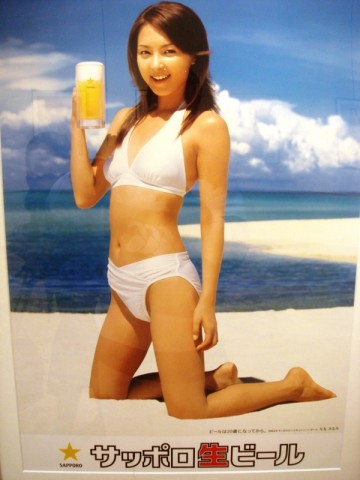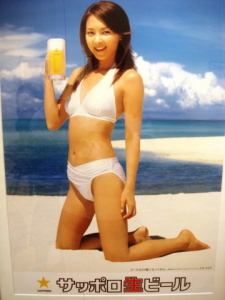 IMG SOURCE:
http://175proof.com/wp-content/uploads/2010/06/sapporo-beer-image-girl-360×4801.jpg
8. Poland
When you're in such close proximity to the brewing motherland of Germany, good beer and beautiful blondes are bound to be close by. In fact, in the next country over, Poland boasts a world class pale lager called Zywiec Full — a Polish favorite since 1852.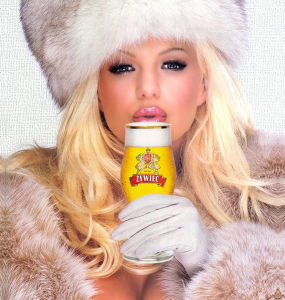 IMG SOURCE:
http://elizabethpace.com/wp-content/uploads/2009/08/beer-woman3.jpg
9. Brazil
Widely known for its topless beaches and fever for dance, Brazil can also be recognized for its refreshing Devassa beer. Ironically, even though Brazil is considered a somewhat sexually uninhibited culture, Paris Hilton's "sexy" Devassa TV commercial sparked an uproar because it allegedly violated Brazil's laws against using sex to sell alcohol.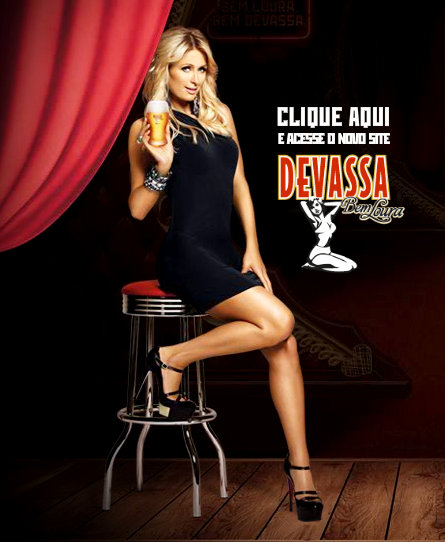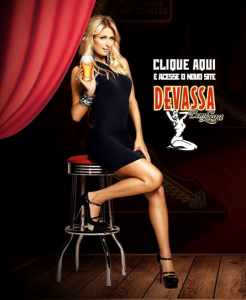 IMG SOURCE:
http://www.aceshowbiz.com/images/news/w0001403.jpg
10. Switzerland
Leave it to the Swiss to bring a feminine touch to a beer brand. Yep, Eve is a beer from Switzerland that is marketed as a beer for women only — the reason, it has less alcohol than most beers and boasts a mild taste with a litchi or grapefruit aroma. Whether it suits your tastes or not, you're sure to enjoy the blonde bombshell holding the beer.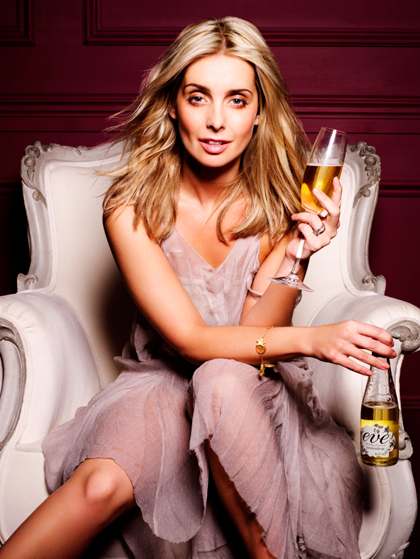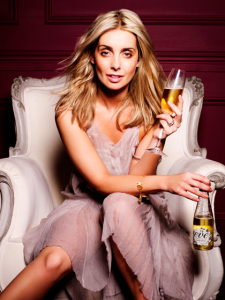 IMG SOURCE:
http://www.kickette.com/files/2010/04/Brand-Ambassador-For-Beer.jpg
11. Belgium / UK
Even though Belgium is most widely known for its ales, pilsner lagers such as Stella Artois and its sister beer Jupiler, put the small country on the map as they make up for almost 75% of all Belgian beer production. First brewed in Leuven, Belgium in 1366, Stella Artois is now predominantly brewed in the UK — but a dutch hometown hero nonetheless.
12. Thailand
Making the list as another notable Asian beer, Thailand's top selling Singha pale lager has been brewed by the Boon Rawd Brewery since 1933. Marked by the Singha lion and preferred by Thailand's finest women, this brew puts the small country on the map.
13. Netherlands
Though it was technically created in the Netherlands in 1873, the famous Heineken pilsner is now a worldwide operation with Heineken International breweries in the USA, UK and, of course, the Netherlands. Recognized for its signature green bottle, this brew tastes as pretty she looks.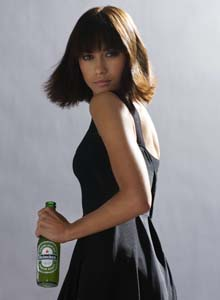 IMG SOURCE:
http://www.brandweek.com/bw/photos/stylus/35941-Bond_Heineken.jpg
14. Germany
Okay, being the international Beer & Babes powerhouse that it is, this list must end with one last shout out to Germany — this time for its world renown creation of Oktoberfest. On behalf of all the world, thank you Germany for your contribution of beautiful women serving and drinking mass quantities of beautiful beer. We're all merrier as a result. Prost!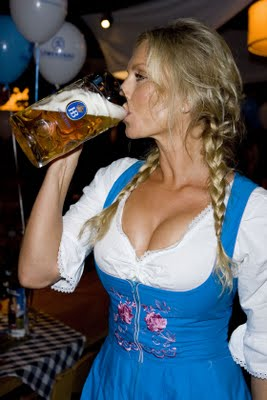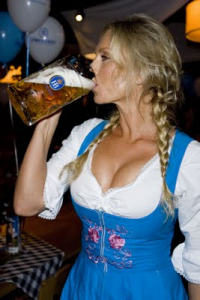 IMG SOURCE:
http://4.bp.blogspot.com/_wepe5ntAcJc/SqsVmIBCB8I/AAAAAAAAAV0/QOWcF1dQAfM
/s400/oktoberfest-girl.jpg
This article brought to you by Clubs of America's, Beer of the Month Club. Receive unique hard-to-find microbrewed beers each month like some of those featured in this story – a full 12-pack of rare craft beers (3 bottles of each style) from all over the United States, delivered to your doorstep. Makes a great gift!