2001 marked the arrival of their new state-of-the-art 35-barrel high-pressure steam-fired brewhouse, the crowning accomplishment in Nimbus Brewing's major brewery expansion that began in June of 2000 with the arrival of James Counts, Managing Partner of Nimbus Brewing Company. With almost 1,000 barrel capacity, they boast an annual production of 22,500 barrels of beer. They produce only ales – why? The very hard water there is perfect for brewing ales, blending flawlessly with the natural salts and minerals.
Nimbus now is the largest brewery based in the state of Arizona. Their three 150-barrel fermenters (almost 30 feet tall, each holding nearly 5,000 gallons!) excite all lovers of quality micro-brews. They are a testament to the demand for Nimbus products. (The only original machine left is the 1950 Coca-Cola bottling machine that is still used to fill and label over 100 cases each hour.)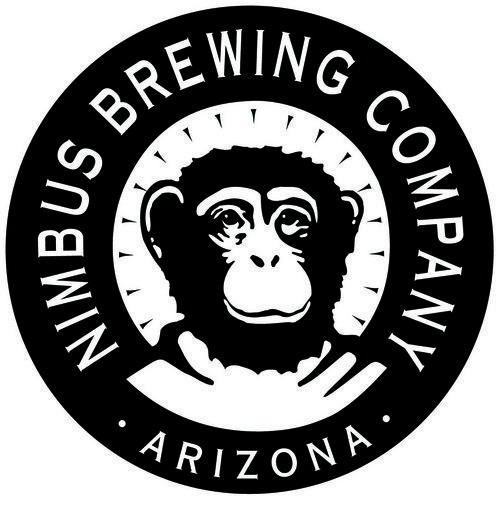 They are astonished by their brewery's growth since their official opening in the spring of 1996. Nimbus Brewery produced just under 200 barrels of beer that first year, and are awed at how many lovers of distinctive, European-caliber ales can be found in Arizona!
Head brewer Scott Schwartz monitors all aspects of the brewing process and has garnered multiple awards for Nimbus, including Best Local Brew and Best Beer on Tap in the Best of Tucson Competition for five consecutive years. The awards list is lengthy! Your favorite Beer of the Month Club knows these two to be winners:
Aggressively hopped four times, Nimbus Pale Ale has intense bitterness and aroma, balanced with just enough malt sweetness. It's a clean, crisp beer that's probably not for beginners.
Red Ale is a rich, medium-bodied American-style amber with sophisticated mouthfeel and exceptional drinkability. A true classic, it offers mild malt sweetness and a relatively dry, aromatic finish.
Featured Beer from Nimbus Brewery: Pale Ale and Red Ale
RED ALE – Nimbus Brewery's Red Ale – Usually subtle in flavor, Red Ales are made with lots of lager-style hops. The red color comes from Crystal Malt, crystallized and caramelized before being added to the brew. Enjoy with corned beef and cabbage, brats, burgers, and sandwiches. (An award winner, including Silver at the World Beer Cup!)
PALE ALE – Nimbus Brewery's Pale Ale – One more truly noteworthy ale, serve cool (not cold – about a 55 degrees is perfect) with chicken, fish, pasta, pork and Oriental foods. (Nimbus' most popular ale, winning multiple Golds and Silvers!)